Fr Shymon Thekkekalathungal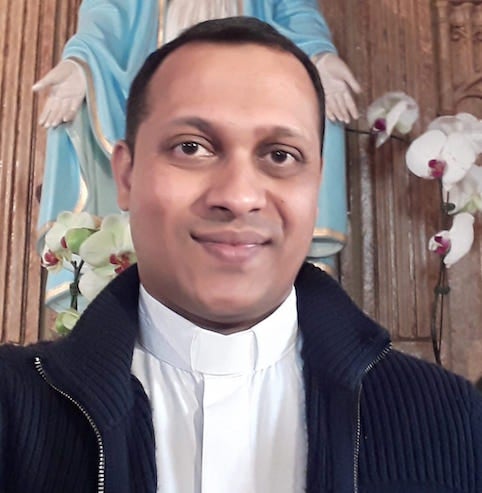 Fr Shymon Thekkekalathungal
Assistant Priest
Quick Contact
03 9412 8493

merndawhittlesea@cam.org.au
About Fr Shymon Thekkekalathungal
"Be Human Be Holy" is the moto of Fr. Shymon Thekkekalathungal IVDei who was born in Kerala, in the southern part of India. 
He entered the Seminary in 1998. He belongs to a secular Institute called "Institute Voluntas Dei", which is a Latin term, meaning, "Will of God". 
The Charism of this Institute is to do the will of God "wherever Christ has his rights". 
Fr. Shymon was ordained on 1st March 2009 and was appointed Assistant Priest at St. Albert's Church in Muthiyavila, Kerala. 
He was then appointed Priest-in-Charge and subsequently became the Parish Priest in the same Parish until 2014. He was ready and delighted to take on the new mission in Australia, when asked by the Director of his Institute. 
Responding to the will of God, Fr. Shymon arrived in Australia on 12th November 2014. He was appointed as an Assistant Priest to St. Andrew's Parish, Werribee by His Grace, Archbishop Denis Hart on 28th January 2015. 
An established and multicultural parish like Werribee was a good start for him in Australia. He learned a lot especially, how to approach people and earn respect for the smooth way of being in the mission in Australia. 
He loves and respects the culture and people here. It was a great move from his previous parish to a young parish called Christ The Light, Mernda, Whittlesea, Doreen and Kinglake after completing three years. 
The life in Mernda with the people of the Christ the light parish is beautiful and enriching. He finds a wide platform to do the will of God as being a good human being here.