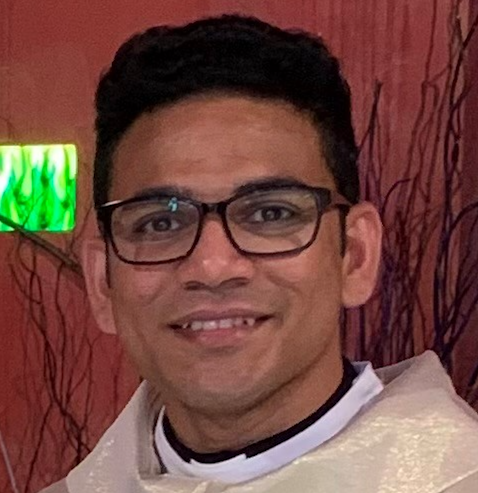 Fr Simeon Anthony
Assistant Priest
Quick Contact
03 9412 8493

merndawhittlesea@cam.org.au
About Fr Simeon Anthony
My name is Simeon Anthony. I have one elder sister and two younger sisters. 
I was born and grew up in Yangon, Myanmar (Burma). 
In regards to my vocation, firstly, I considered my grandparents and parents to be the gardeners who have labored to transmit the Catholic faith to me. It is anchored in my heart now. This faith was planted effectively by a small community called "family" where we prayed the Rosary before our home altar. 
The second major experience was the life of parish priests and nuns who so generously served others. 
Through this I started to wonder if God was also calling me to listen, care, love and serve His people. 
There was a particular moment that had a profound influence on my life. It was the day of my uncle's ordination to the priesthood. On this day, I felt something which I cannot express in words. From that time, I prayed after every Sunday-Mass for God to reveal His will to me. 
Responding to His call and in order to discern more deeply my vocation, I entered the seminary in Myanmar. 
While I was studying philosophy there, I was invited to serve the Church in the Archdiocese of Melbourne. 
Divine providence is a mystery to me, but I simply follow the direction where I feel Christ is leading me. Aware of my strengths and weaknesses, while all the time, knowing the love of God has for me.
 I believe He is asking me to share this love with his people as his priest. "Christ is all and in all" (Colossians 3:11)