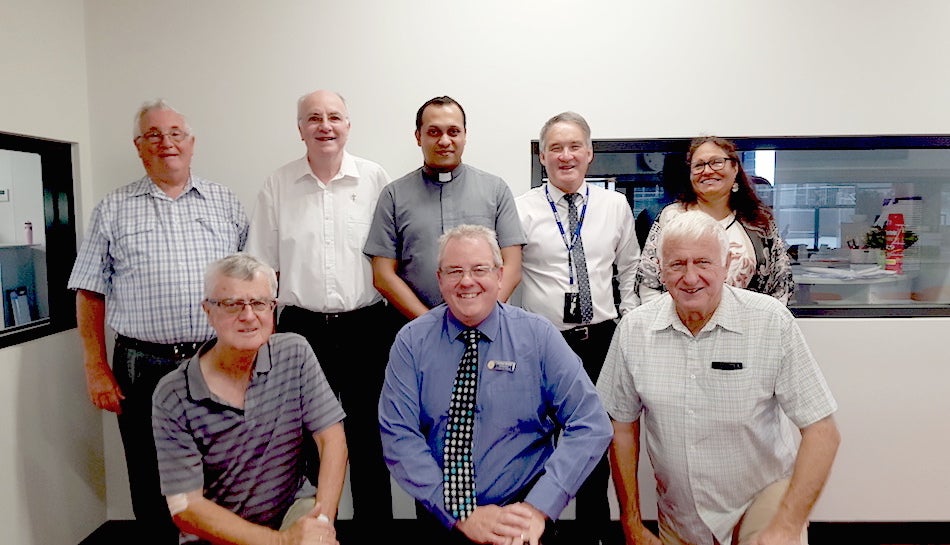 The role of the Parish Leadership Team (PLT) is to develop plans and initiatives that will assist the parish community in the implementation of the Parish Vision and Mission Statement.
The membership of the PLT includes our priests, pastoral associate, principals of the three parish primary schools, and representatives of the Mernda/Doreen, Kinglake and Whittlesea communities as follows:
Priests: Fr Hien Vu, Fr Jude Johnson
Pastoral Associate: Sandy Starbuck
Principals: Phil Doherty (St Paul the Apostle, Doreen), Marita Richardson (St Joseph's, Mernda), Phillip Smith (St Mary's, Whittlesea)
Community Representatives: Carmel Audley, Chris Blake (Chairperson), Yvonne Dias, Lasith Fernando, Bill Frilay, John Hayhoe, John Oaten.
The PLT meets on the second Tuesday of every month except January. Meeting venues are rotated across the parish communities. 
The meetings are structured in three parts: A prayer/gospel reflection; reflection and discernment regarding an aspect of Church/parish life; reports from individuals and groups which encompass the four dimensions of parish life – worship, liturgy and prayer; proclamation and education in faith; community building and support of parishioners; outreach and service of others.
A brief report from each PLT meeting is included in the parish newsletter.