Notice
Our Sunday 10:30am mass will be live streamed via the website.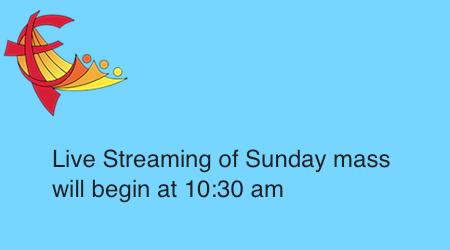 FAMILY PRAYER  - PENTECOST SUNDAY (Click here)
PENTECOST SUNDAY Readings, Commentaries and Prayers (Click here)
UPDATE : GENERAL GUIDELINES-COVID-19
The most recent Government updates on the General Guidelines regarding the COVID-19 pandemic allow for churches in Victoria to now be open under certain circumstances and strict restrictions.  At this stage, we are allowed no more than 10 people for any Mass.  (click here for further details.)

Daily scripture readings (click here)
Daily online mass ( click here )
Rosary on Thursday's in May at 5PM During this time of lockdown and social distancing, we invite our Parishioners to pray the rosary on the Thursdays of May at 5pm. Gordon and Martina Johnson have offered to host a group Rosary on Thursday 28th May at 5pm.  Join Zoom Meeting ID: 948 8837 7934 Password: 143 195 or click on this link : https://zoom.us/j/94888377934?pwd=RmNGSldJN1drcDVxay9uK1NVN05Tdz09
VIRTUAL MORNING TEA will meet straight after the Live Stream Mass through the Zoom app. If you would like to be a part of this initiative, please call Robert Williams (Ph. 0403 303 470) or Join Meeting ID number 580 909 8622 and Password 8ZdmNa. This is a great way to connect with some of our Parishioners.
We are going to be using our website during this period to provide information, update our Parish Life and our continuing growth in faith. Given our situation, this will be our main source of information.
View more
Parish Vision and Mission statement
As disciples of Jesus, that our parish of Doreen, Kinglake, Mernda and Whittlesea be a welcoming, vibrant, faith-filled and worshipping catholic community. In a spirit of joy and compassion we will reach out to all in the service of the Good News of God's love and in our stewardship of our created world.
 Community - Proclamation - Outreach - Worship.
The Cross
The central symbol of our Christian faith. The ultimate revelation of the Good News of God's Love for Humanity

The 'C'
A symbolic representation of Jesus Christ, the Light of the World, after whom our parish is named.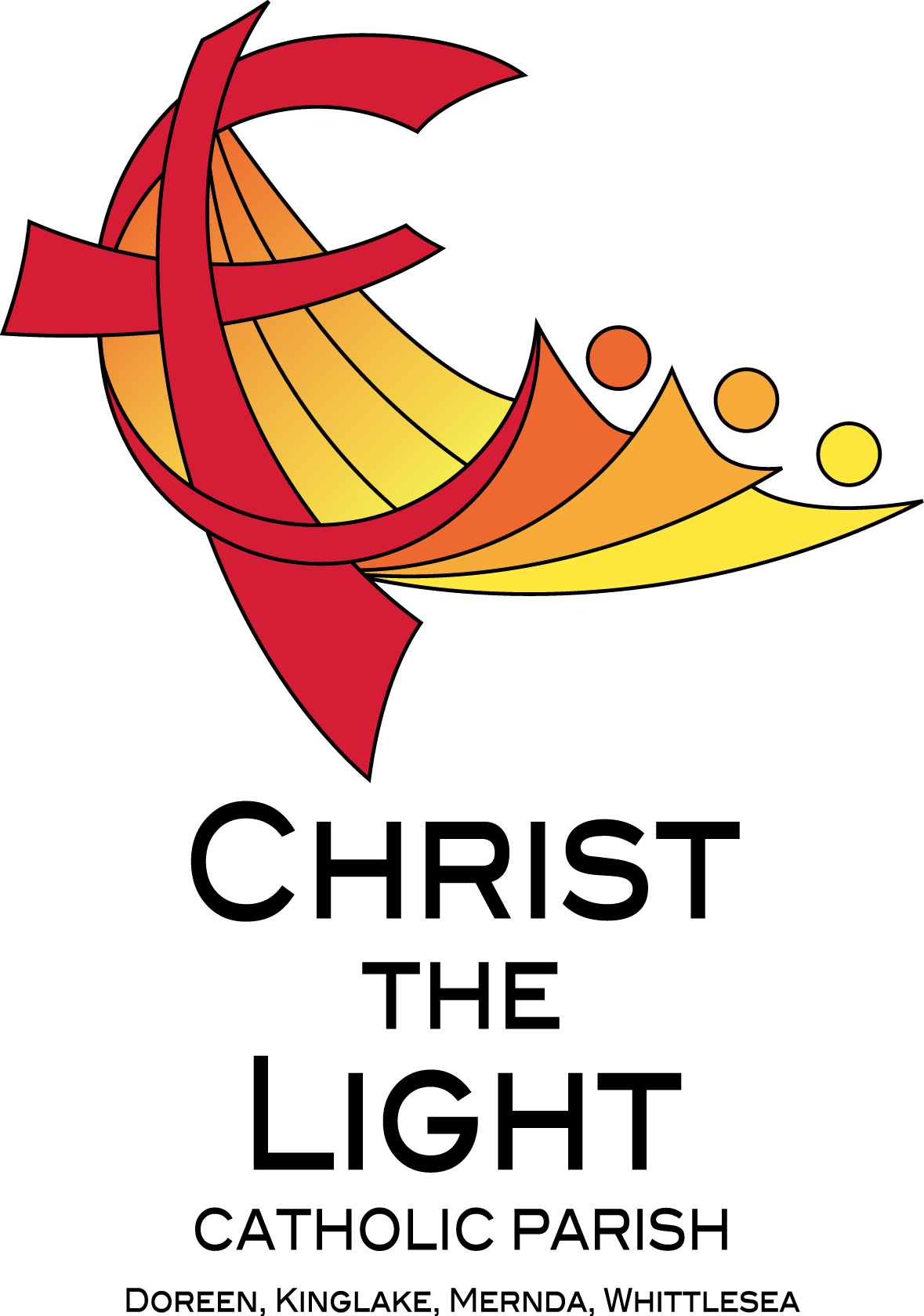 The Three Figures
They represent the richness and diversity of the members of our parish community - 'For where two or three are gathered in my name, I am there among them.'(Mt 18:20)

The Rays of Light
Coming from Christ they radiate through the members of the parish who, as missionary disciples, are reaching out with joy and compassion bringing the Light of Christ to the world.
Sacraments
Christ instituted the sacraments of the new law. There are seven: Baptism, Confirmation, Holy Communion,Reconciliation, the Anointing of the Sick, Holy Orders and Matrimony. The seven sacraments touch all the stages and all the important moments of Christian life:1 they give birth and increase, healing and mission to the Christian's life of faith. There is thus a certain resemblance between the stages of natural life and the stages of the spiritual life.
– the Cathecism of the Catholic Church no. 1210
We're so thankful you're here.
It is our joy to welcome you to Christ The Light Catholic Community, if you have been attending the parish for a while but have not yet registered, please take a moment to send us your details.
Register now