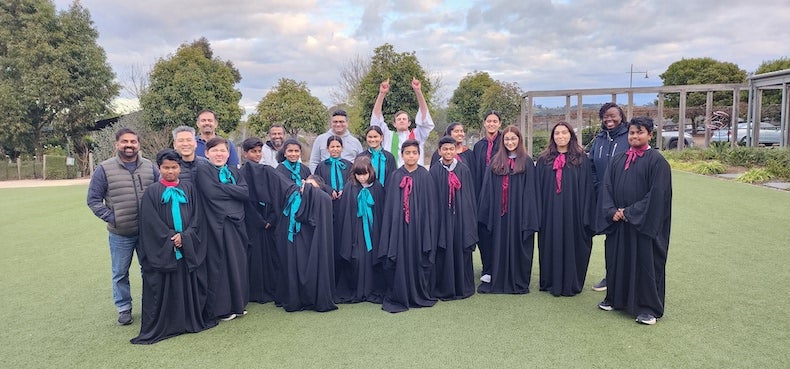 Approximately 20 enthusiastic kids joined us alongside our esteemed special celebrant, Fr. Jeff Miller SDB, for a day filled with joy, faith, and unity. 
The event commenced with a series of fun activities, skillfully designed to build teamwork and camaraderie among our young members. Laughter and smiles were in abundance as the kids bonded and shared memorable moments together. 
Following the activities, Fr. Jeff led the inspiring Youth Mass. It was a soul-nourishing experience, empowering our young ones to embrace their faith journey with renewed enthusiasm. 
After the Mass, everyone was treated to a delightful pizza/BBQ feast, satisfying both their hearts and appetites. 
The overwhelming response from our youth and parents has filled our hearts with joy and gratitude. The success of this inaugural Parish Youth Mass has set the stage for many more enriching programs to come. 
So, be sure to mark your calendars, because the next Parish Youth Mass is scheduled for Saturday 9 September. 
Here are some pictures from the youth mass that was celebrated on 22nd July 2023.