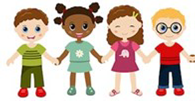 We are a Child Safe Parish. We hold the care, safety and well-being of children, young people and vulnerable adults as a central and fundamental responsibility of our community.
UPDATE : 29 MAY 2020
The Parish Safeguarding Children and Young People Committee came together this week through ZOOM to begin our Parish Safety Self-Assessment to facilitate implementation of the Professional Standards. We are assessing our compliance with the Catholic Archdiocese of Melbourne Safeguarding Children and Young People Framework to ensure that child safety is embedded within the culture of Christ the Light Parish and is reflected in the way we minister to our people. Over the coming weeks, the committee will work through the 10 Standards to assess our Parish against each Standard Indicator Requirement based on the CPSL Compliance Assessment Scale.