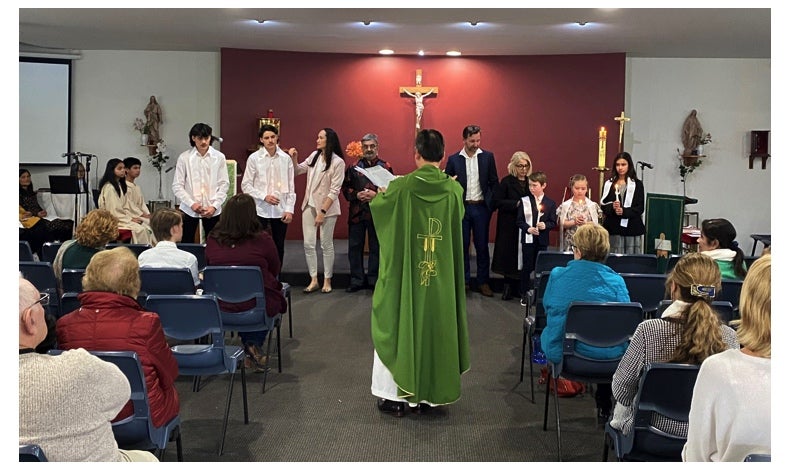 Last Sunday (16th October), we witnessed the continued movement of God's Spirit within one of his chosen people, newly received into full communion with Church this past Easter, respond to the invitation of the Holy Spirit in bringing her children to be baptised into our Church.  
Jasdimple Gill with her husband Nick gathered with their 5 children to ask the Church for baptism for Leo, Solaine, Esther, Emile and Andre.  Parishioners attending Sunday 10am Mass at St Mary's expressed their joy and congratulations to the family and godparents welcoming them into our Parish. 
Please pray for the Gill-Warren family and all families who continue in their endeavour to form their children's awareness of Jesus in their heart.