Source: Services Australia
A COVID-19 digital certificate is available to anyone who has received 2 doses of a COVID-19 vaccine. Below are  instructions to help you download your vaccination certificate into your mobile device.
If you are 14 or older, you'll need to get your own proof of COVID-19 vaccinations using either: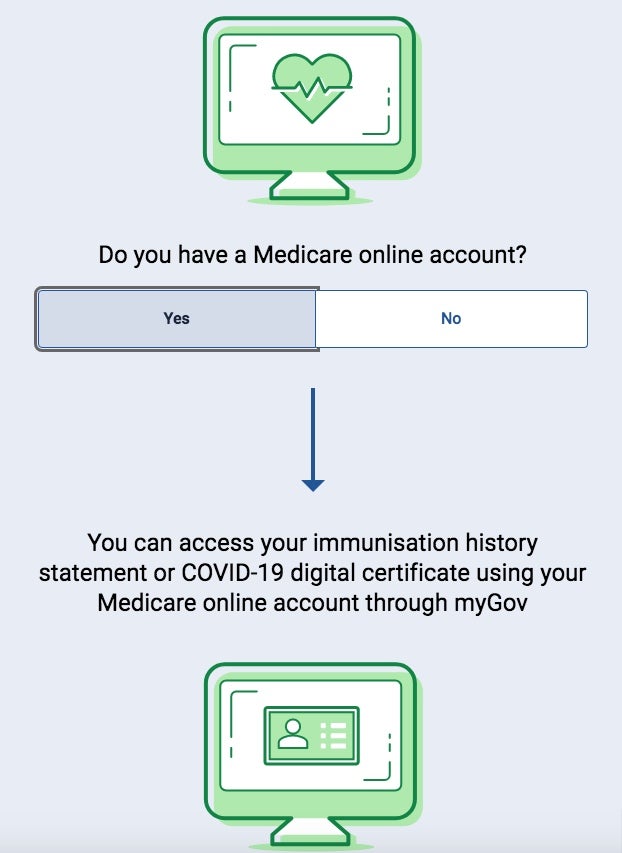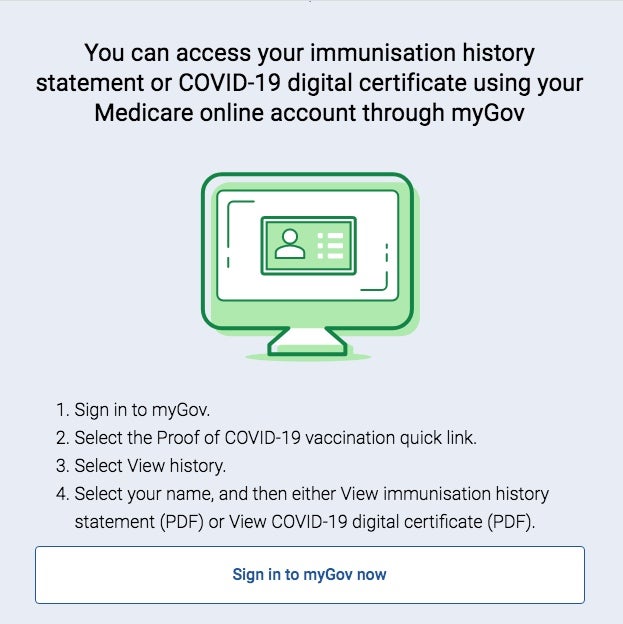 You can also get your immunisation history through My Health Record. If you haven't used My Health Record before, you need to link it to myGov.
Find out more about how to get proof of vaccination through My Health Record on the Australian Digital Health Agency website.
Storing proof of your COVID-19 vaccination on your device
When you get proof of your COVID-19 vaccinations online, you can download and print your own copy.
Once you've had all required COVID-19 vaccinations, you can add your COVID-19 digital certificate to your Apple Wallet or Google Play.
You can also add your COVID-19 digital certificate to a state check in app.
If you're using the Express Plus Medicare mobile app, you can save your proof offline for easy access on your device.