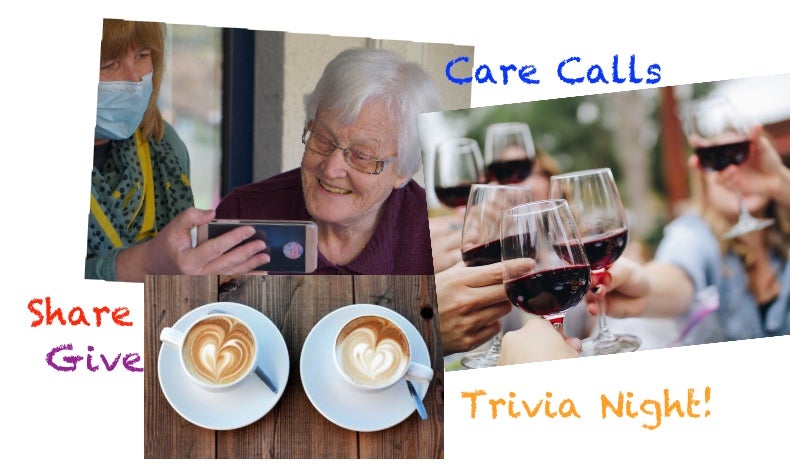 The Parish Team is aware of the enormous impact these prolonged lockdowns have to many of us. So, we're organising Trivia Nights, Care Calls and a weekday online mass as a way to get connected and strengthen our sense of belonging to each other as one community.
Care Call Volunteers
We are calling for volunteers to join our Care Call team to ring Parishioners to say Hello, R U OK? – to let them know they are not alone. If you would like to join us please call Monique on 9412 8493, or email the Parish. A friendly voice on the other end of the phone is a reminder that each of us is important.
Trivia Nights
Join our trivia night! No prizes, just for fun, with a glass of wine or a cuppa. Every Friday in September at 7pm via ZOOM: MEETING ID: 278 901 2630 PASSCODE: 374 347
Wednesday 9:15am Mass on Zoom
In order to keep us together around the Eucharist as the source of Spiritual nourishment we are implementing 9:15am Mass on Zoom every Wednesday from this week. We will continue with this as long as the lockdown lasts. Meeting ID: 846 2845 2198 & Passcode: 003 104.
Share your Blessings
If you would like to make a financial contribution to the parish, your ongoing support would be greatly appreciated. We take this opportunity to thank you for your continued support of the Parish.
First Collection (Presbytery Support of our Priests)
Payable to: Mernda Whittlesea Parish BSB: 083-347 Account: 12 568 2420 
Second Collection (Stewardship Envelopes) Payable to: Mernda Whittlesea Parish BSB: 083-347 Account: 12 690 3061 [please include surname and envelope no.]
Source photos:
Photo 1: by Georg Arthur Pflueger on Unsplash
Photo 2: Photo by Kelsey Knight on Unsplash