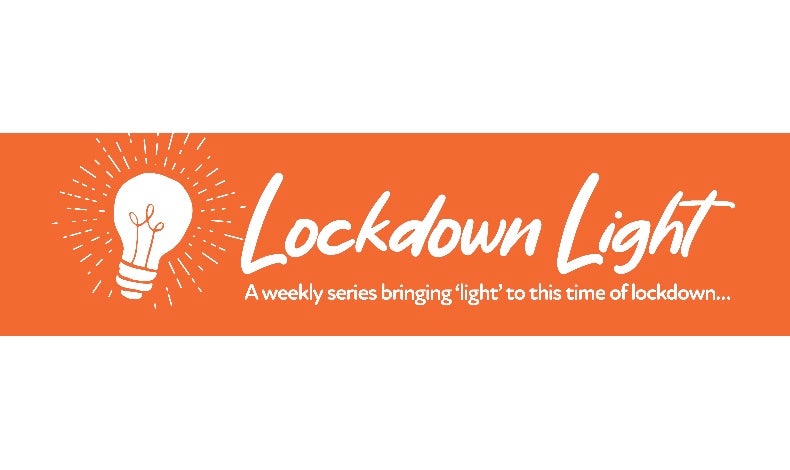 Source: https://melbournecatholic.org/live/lockdown-light
Recognising that many of our parishioners can't stomach another sourdough starter or simply don't have the appetite for another project, but may be interested in some accessible and spiritually nourishing resources, we continue to offer parishes Lockdown Light—a weekly series seeking to bring 'light' to this time of lockdown.
Each week, we'll send a few suggestions of resources parishioners can dip into to inspire them during lockdown in the form of parish bulletin notices. Each notice will be provided both in a text-only format and as an image that can be copied and pasted into bulletins.
We hope this small offering will be something to help unite and nourish parishioners, reminding them that while we remain physically separated, we are united through a God who is always present and close to us—especially during difficult times
Lockdown Light—week seven
A weekly series bringing 'light' to this time of lockdown …
Well and truly done with sourdough starters? Not interested in another DIY project? To help fill the void during lockdown, each week we'll suggest some inspiring content to bring 'light' to this difficult time. Pop on the kettle and check out the recommendations below.
Podcasts for Christian living: Theology of the Body and Healing
In this podcast, Catholic therapists, Dr Bob Schuchts & Jake Khym discuss how we can glorify God in and through our bodies. Using St John Paul II's Theology of the Body, they look at ways we can receive healing and peace. Listen here www.bit.ly/ChristianLiving7
Getting to know your Bible: How do Scripture and Tradition work together?
Getting Started: Why do we believe in things like the Trinity, purgatory or even what books make up the Bible? They all form part of Sacred Tradition. In this 3-minute video, hear how Scripture and Tradition work together in the life of the Church. Watch at www.bit.ly/BibleGettingStarted7
Going Deeper: Written for Catholic teachers, this short article 'Catholic Teaching on Sacred Scripture' explains the role and importance of both Sacred Scripture and Tradition in our understanding of the revelation of God. View here www.bit.ly/BibleGoingDeeper7