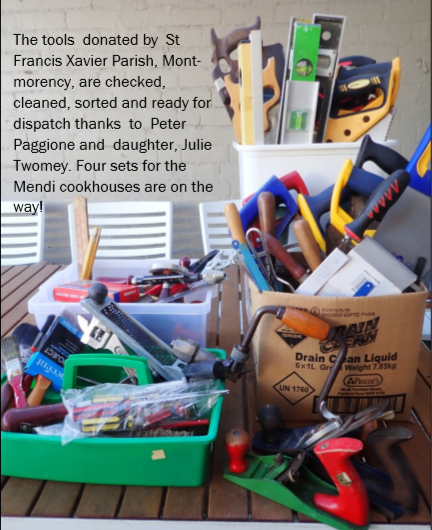 Cookhouses 'n Tanks a Lot An Australian partnership for clean drinking water and communal cookhouses in remote PNG rural villages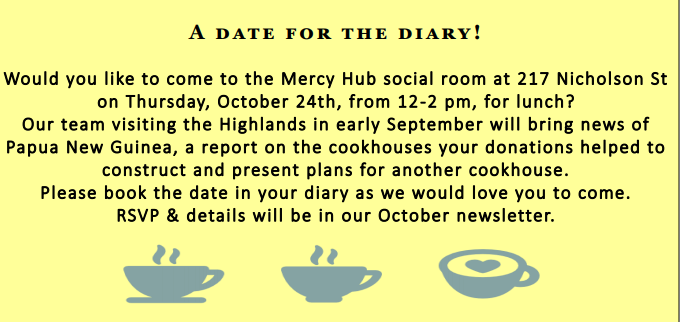 The CTAL assessment team, viz.,Enza Angelucci, our honorary architect, Weston Lewis, environmental engineer, Sandra Young who has a great interest in rural women's agricultural efforts and myself, Sr Margaret, fly to Port Moresby on September 4th and will be staying at Mt Hagen with the Sisters of Mercy. From that base, we will drive and walk to the completed cookhouses in Pumakos, Goglme and Ouamug. We will visit Mendi to consult about our next sites in the Southern Highlands. Mendi, the capital of Southern Highlands, is in that region, which was so devastated by the 2018 earthquake. We'll take lots of photos to share with you. Hopefully we may enjoy some feedback from the local women about how their plans for their cookhouse and may thank the workmen who built their cookhouses. It is not part of their tradition for the women to have a meeting house as do the men. For them, this is an important step forward. Following the on-site visits, we will have plenty of pics for our readers to enjoy, which will publish here and link them on an update of our website as well. You all made such a contribution in helping these women who have so little by comparison with ourselves.

YOUR DONATED TOOL SARE ON THE WAY!
ALLPRESS EXPRESSO We went in search of hessian bags for packing and were pointed in the right direction by the CERES team to Kayla, manager of Allpress Expresso at 80 Rupert St, Collingwood. Kayla and her team are so warmly hospitable with a great social conscience. They donated a complimentary box of hessian bags with an invitation to enjoy a cup of their lovely Brazilian coffee. Such an impressive team! Thanks, AE team! Do call in there for an aromatic coffee with a generous dash of love!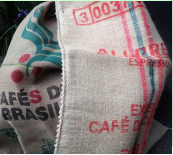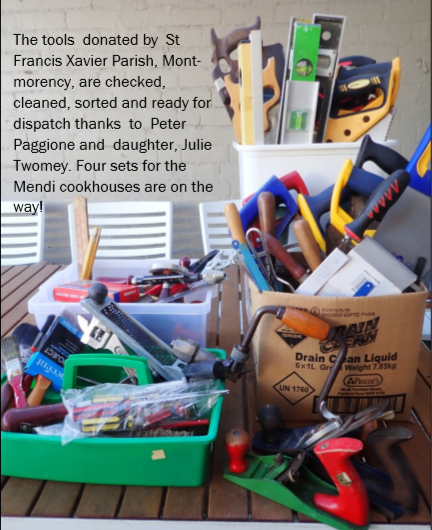 Christ the Light Catholic Parish, Mernda, Offers Support.
Rev Martin Ashe, parish priest and Christ the Light Parish Leadership Team engaged all of the parish, including the 3 primary schools of the parish in an appeal for Cookhouses,which is underway at present. This is a truly generous gesture as the parish is the newest in Melbourne archdiocese Many immigrants are making a home for their families in the new housing estates of Mernda, and Doreen . They are committed parishioners, enlivening and enriching the loyal rural communities of Mernda, Doreen, Whittlesea and Kinglake who have kept meeting faithfully in their historical churches for over a century. More next issue….
Would you like to hear the unofficial national anthem of Papua New Guinea? Wan Kantri lyrics are
in Tok Pisin, the social language of the nation and the music is authentically Melanesian. Here are
the links to two version for you to enjoy.
https://www.facebook.com/nextofkinpng/videos/2216687068428476/ (US army in PNG)
https://www.youtube.com/watch?v=L5kB20SXQLg/ (the Bariki Band)
New Prime Minister for Papua New Guinea Visits Australia
Newly elected James Marape, Prime Minister of Papua New Guinea was invited to visit Australia in July by Prime Minister, Scott Morrison. The two Prime Ministers and their government representatives discussed many issues of mutual interest, including trade, mining, infrastructure ,the closure of the Manus Island centre and placement of refugees. Prime Minister Marape spoke of his government's goal of economic independence for Papua New Guinea in a decade or so. As the income from PNG's natural resources is critical to this end, he is renegotiating the Oil Search consortium agreement with the former Prime Minister which he regards as having by-passed due processes of national government.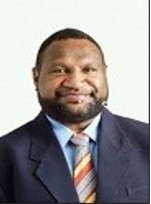 Location of the Cookhouses Pumakos village is not far from Wabag, the capital of Enga province. Goglme village is north of Kundiawa in Chimbu province. It is a valley on the eastern slope of Mt Wilhelm, the highest peak in PNG. Ouamug village is west of Mt Hagen in the Western Highlands. Mendi is the capital of the Southern Highlands. Tari is now the capital of the recently created Hela province. The major mining ventures, Pogera gold /copper mine and the oil Search natural gas fields are located in the province, as is the civil unrest that is reported in Australian media.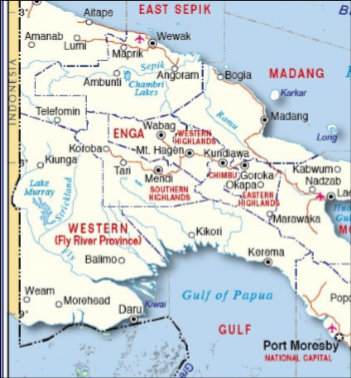 Contact Us: • CTAL Office Mercy Hub, 621 Nicholson St, Carlton North 3054 • Team Leader: Sr Margaret Ryan • Email ctalpng@gmail.com F @Cook-Houses-N-Tanks-a-Lot Mobile 0407 684 445