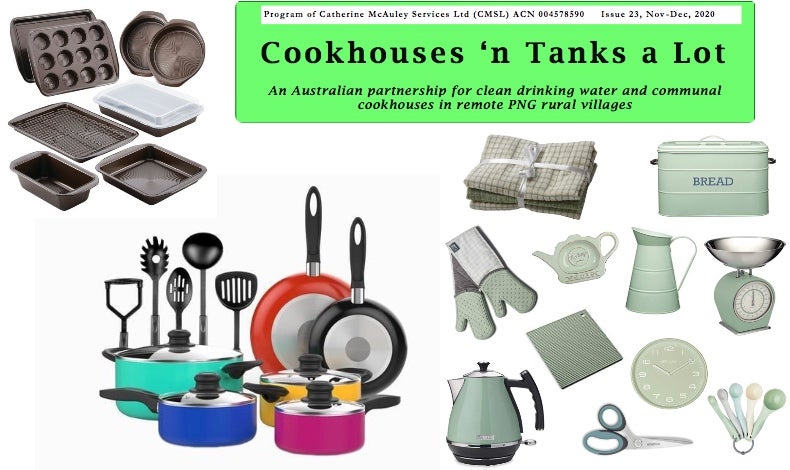 Cookhouses 'n Tanks a Lot
An Australian partnership for clean drinking water and communal cookhouses in remote PNG rural villages

Dear Friends,
Sr Theresia is working with the women in the cookhouses. They want to learn cooking and sewing to begin. 
She has investigated purchasing the kitchen items they need in the local stores but it seems that it will be cheaper for us to collect used items and send them up to her.
I am thinking that many of us will have had a spring clean during the four months of lockdown. However the local op shops may not have been open or may have too much already.  So I thought it might be timely to publish this list before Christmas, even if the actual collection waits until January when it is more convenient for households. 
CLICK HERE FOR A LIST OF ITEMS WE'RE LOOKING FOR.
If you have some items to donate, please would you email: ctalpng@gmail.com, text or phone 0407 684 445 and I will arrange a convenient collection time with you.
Thanks very much,
Sr Margaret Ryan
P.S. The sewing machines must be manual not electric, so we are buying them locally in Mt Hagen.