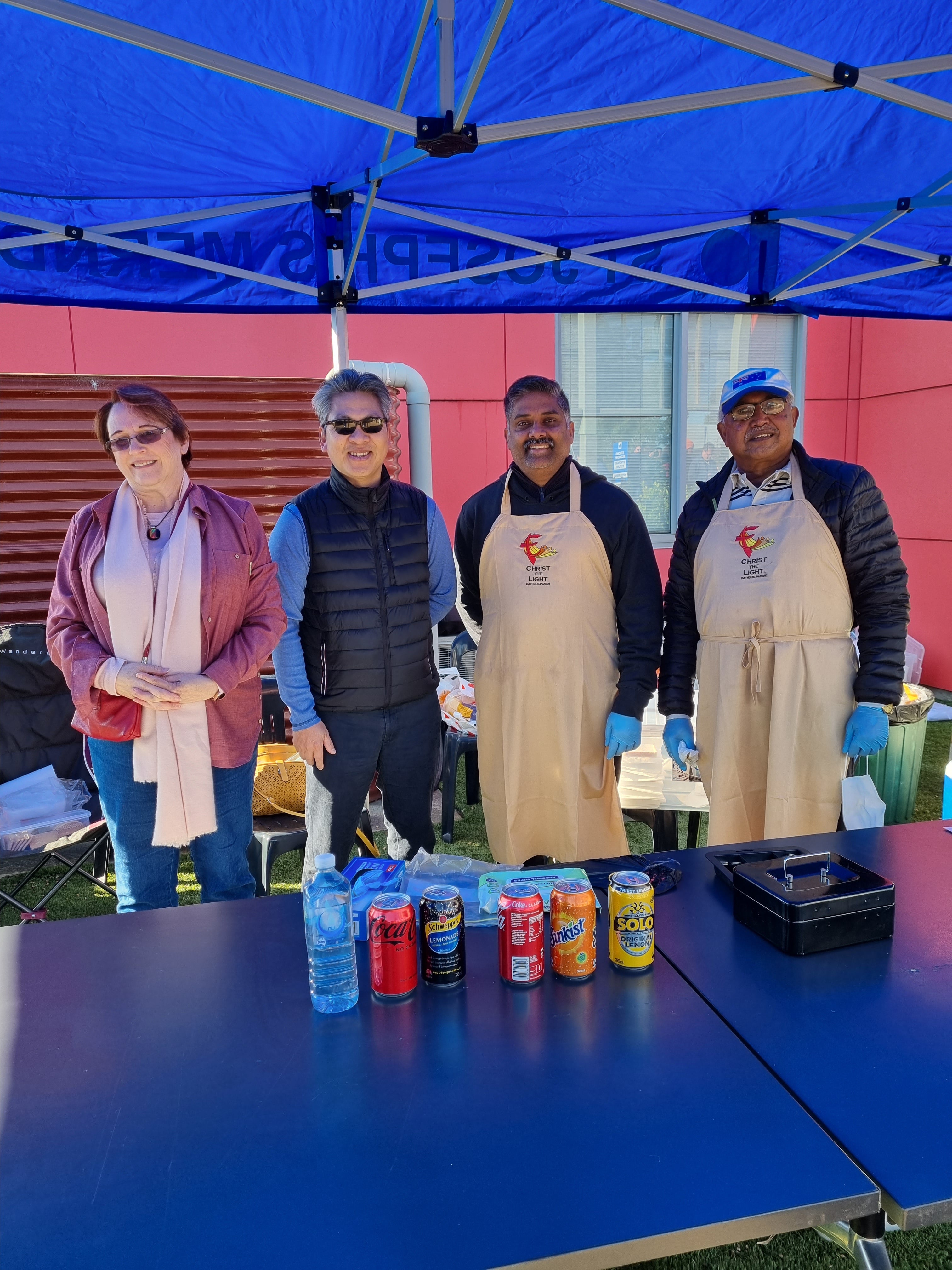 We raised a total of $1,667.75 consisting of $1,136.55 (BBQ), $59 (plants) and $472.20 (Lego raffle).
Thank you all for your efforts on the day to make this possible. Not only was there the manning of the BBQ, there was the setting up and packing up, the sliced onions as well as pot plants for sale,  plus selling Lego raffle tickets to the general public. It was all to assist in our fundraising towards building a new parish church.  
It was a great team effort all round!!