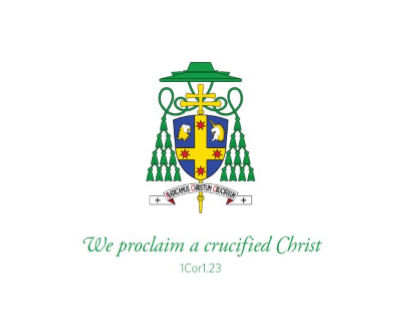 28 August 2021
Feast of St Augustine of Hippo, Doctor of the Church
Dear clergy and lay faithful of the Archdiocese of Melbourne, 
On the threshold of the third millennium, St Pope John Paul II wrote: "I feel more than ever in duty bound to point to the [2nd Vatican] Council as the great grace bestowed on the Church in the 20th century: there we find a sure compass by which to take our bearings in the century now beginning." (Apostolic Letter, Novo Millennio Ineunte, n. 57). Five decades on from Vatican II, both Popes Benedict XVI and Francis have confirmed these words as normative for the Church in our time. 
One of the four central teaching documents of Vatican II was the Constitution on the Sacred Liturgy, called Sacrosanctum Concilium (This sacred Council), which initiated a liturgical renewal in the life of the Church. The way we worship matters – it gives expression to what we believe and how we are to live; it demands of us full and active participation in the life of God; it is the public expression of who we are in Christ. Sacrosanctum Concilium called for a restoration of the Liturgy of the Church, and the promotion of its worthy celebration. In so doing it set in motion the reform of the Church's liturgical Rituals into the forms and expressions to which we are accustomed today.
The Church has always attended closely to the form and expression of our public worship, especially in the celebration of that greatest of Sacraments, the Holy Eucharist. To this end, various forms of the Mass have been promulgated through the centuries, drawing on ancient liturgical sources to give renewed expression for current times and people. These reforms are articulated in the approved text we use for Mass, called the Roman Missal. The Roman Missal sets out how the Mass is celebrated in the Latin Catholic Church (as distinct from the other Catholic Churches, such as the Maronite, Melkite, Syro-Malabar, Chaldean, and Ukrainian Churches). The Roman Missal we now use was promulgated in 1970. The manner in which the Mass is to be celebrated is set out in the Third Typical Edition of the Roman Missal of 2000. The approved English translation is from 2011.
Please click on this link to read the Pastoral Letter in full.