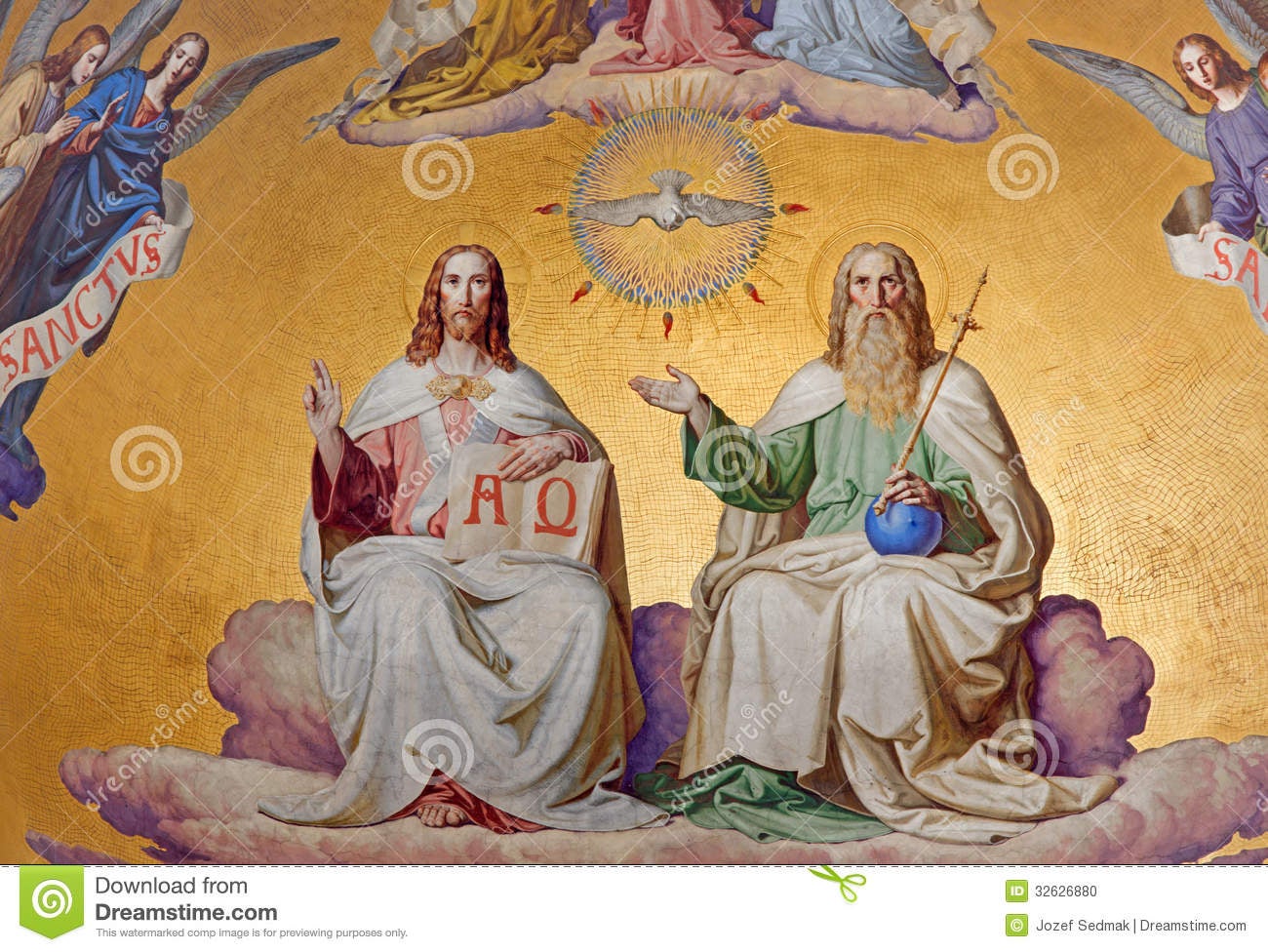 Mass Readings
Reading 1 – Exodus 34:4B-6, 8-9
Psalm – Daniel 3:52-56
Reading 2 – 2 Cor. 13:11-13
Gospel – John 3:16-18
Homily
I don't know about you but I can't help but notice the events that have been taking place at this time resonating around our world. The Covid-19 pandemic is prevalent in all areas of our world, the issues surrounding racial discrimination following the death of the African American George Floyd in Minneapolis have resulted in demonstrations around the world including Australia. We are experiencing across the world at the same time how fragile our health can be because of disease and how divided it can be due to prejudice and ill treatment of one another within our worldwide human family. Even though we can readily acknowledge that there much good that is taking place in so many ways, what is also standing out at this time is that we live in a troubled world.
Some can feel exhausted by all that is happening. Will we find a vaccine, will we find peace and unity? Is this just the reality we have to bear and get used to? Yet, there are many crying out for something better, there is that deep desire for healing not only at a physical level but more deeply for true peace and reconciliation at a human and spiritual level within our world. What can truly give us hope and encouragement at this time in the world that we are part of?
The word of God this morning on the feast of the Trinity speaks to us of a God whose essence is Love, the Father loving the Son and the Son loving the Father and the power and strength of this love revealed in the Holy Spirit. It is a community of Love but not turned in on itself. This life of God's love is reaching out and desiring to draw our world into the embrace of God's love. The feast of the Trinity reveals a God who has a stubborn love for this world in the midst of all its failures, its prejudices, its hard-heartedness and brokenness. This God does not give up on us but seeks to come close to us, not to condemn us but so that the whole human family can be rescued and lifted up anew through the love of God.
We see signs of this in our first reading. Moses is bearing the burden of his people's failures. His people have deserted the Lord and his covenant of love with them. God calls Moses to come to Mt Sinai a second time. In trepidation he meets the Divine Presence in the cloud and to plead mercy for his people. What Moses encounters is not a harsh God or one who condemns but rather a God of tenderness and compassion who despite the failures of his people will continue to remain close to his people accompanying them with his love.
We see this love fully revealed in the Son, in Jesus. In speaking to Nicodemus in this morning's Gospel Jesus speaks of God loving the world so much, that he does not come to condemn but to rescue us from all that is dehumanizing and evil. He reaches out to save us from those destructive tendencies of self-centeredness, prejudice whether on the basis of race, colour or religion. Through the words and deeds of Jesus and above all his life-giving death, the World is freed from darkness, from all that can alienate us from one another and from God. The healing and reconciling love of God leads us to new possibilities. It is through the Holy Spirit that the power of the Love of God can create us and our world anew.
Of course we can reject this and that is our decision. Sadly, it is we who condemn ourselves not God.
We are invited again on this day to recognize this tremendous Love of God that is offered to us and to all in our world. The Holy Spirit becomes the source of our transformation for us and our world.
When we began our Eucharist today, we gathered in the name of the Father and of the Son and of the Holy Spirit. At the end of mass we will be blessed in name of the Father and of the Son and of the Holy Spirit and sent into this world, a world that is troubled, yes, but a world that is deeply loved by God. We carry this all embracing Love of our God with us and through the power of the Holy Spirit alive in us, may our words and deeds give expression to this Love of God enable our brothers and sisters in our world at this time to be part of the one community of the Family of God, Father, Son and Spirit.
Fr Martin Ashe
Christ the Light Parish