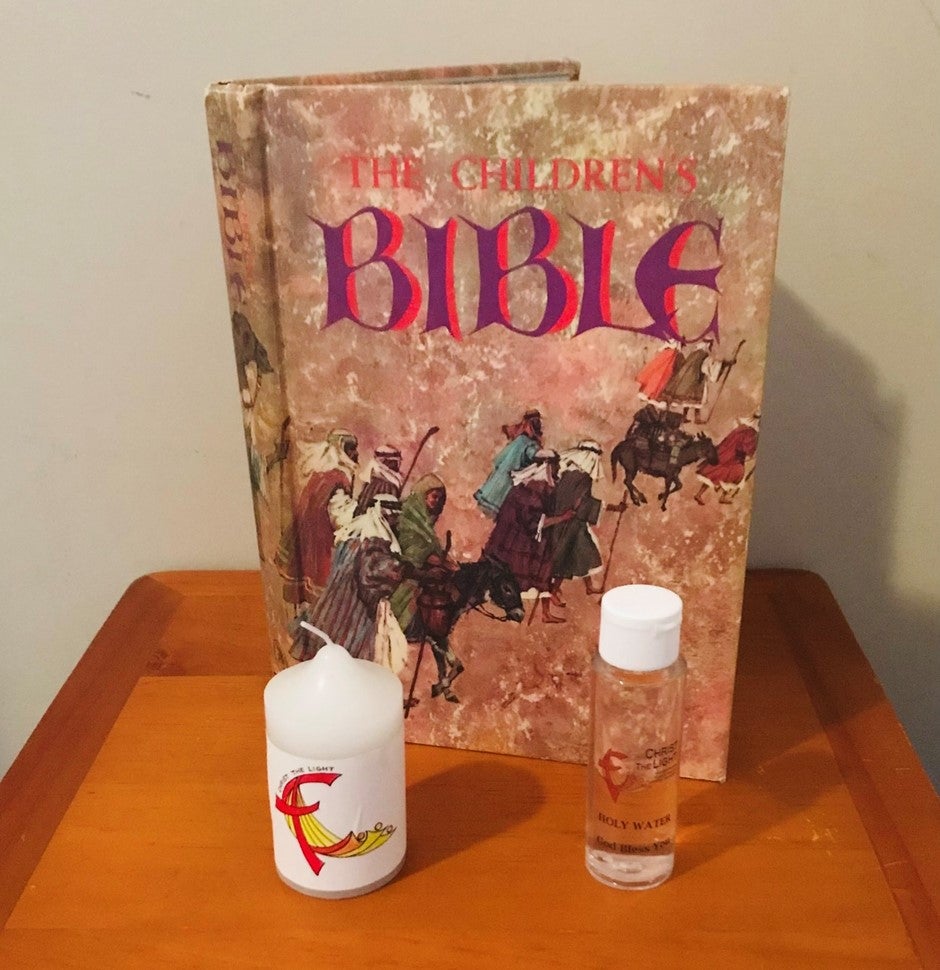 It's that time of year where I find myself working at assisting families in the preparation for their children to receive the Sacraments.
This year we continue to be challenged in serving our communities to meet their wish to bring their children more fully into the Catholic Church.
Over the past 2 years families have found themselves in a place unfamiliar to them.  There was no past lived experience which they could call upon to know how and when was the best response to make as we moved forward through the haze of lock downs, personal loss and grief, such uncertainty to when it would be safe to bring their child safely into a Church environment.
But!  By God's grace and mercy we are experiencing a lifting of the fog of fear and anxiety and Christ the Light Parish can be assured once more that those young families are reconnecting with our Parish and asking for our assistance in preparing their children for the Sacraments of Reconciliation, First Eucharist and Confirmation.
At this time children and their families from our 3 Catholic Schools and those from other schools in our Parish, are preparing for the Sacrament of Eucharist.  Resulting from the pandemic there are also those children who are receiving preparation for the Sacraments of Reconciliation and Confirmation. 
What true witness of the activity of God's Holy Spirit stirring hearts across this holy ground of Christ the Light Parish.
I invite all those in our Parish to view the instructions on "How to Make a Space for Family Prayer in Your Home".
Take time in the ordinariness of your life and spend some time in prayer.
Need some help to nurture your Prayer Practice?  Tune into Bishop Barron from Word on Fire.
  https://www.youtube.com/watch?v=aR6J1pPiRQo


Studies have shown that everyone prays; even some atheists say that they pray. So what is prayer? What makes Christian prayer distinctive? Bishop Barron answers these questions and offers recommendations on how to improve your prayer life. Visit http://www.WordOnFire.org to learn more!

www.youtube.com
There are some books we have available in the Parish Office if you want to call in and check them out!
Let us pray…
Thank you ever faithful, ever merciful, God our Father.
Through your son, Jesus Christ, we have been renewed into the life of the Light of Resurrection!
We give you thanks.
Sandy Starbuck
Pastoral Associate, Christ the Light Parish